Brighton owner Tony Bloom's journey to become a professional bettor
Any sports betting enthusiast dreams of turning their passion into a full-time job. For people like Tony Bloom, owner of Brighton & Hove Albion, this dream has become a reality.
His secret is perseverance and complex data analysis models. In the article below, we will uncover his exact strategy and how you can become better at predicting the results of sports bets.
How Starlizard took over the British Sports Betting Industry
Tony Bloom, a.k.a. The Lizard, is one of the most notorious punters in the UK and a prosperous entrepreneur. He is the proud owner of Starlizard, a business that markets itself as a betting consultancy agency.
Located in Camden, London, Starlizard is the only advisor of Bloom's bettor syndicate, that has around £1 million placed in bets weekly on any football game.
According to data found online, Starlizard represents the most lucrative betting syndicate in Great Britain, earning roughly £100 million a year on average.
Bear in mind that these numbers are just estimates made by other betting professionals since Tony Bloom is trying to keep his company's earnings secret. However, it's safe to assume that The Lizard is making billions of pounds from his betting gig.
Starlizard uses complex data analysis models to generate football odds more accurate than those provided by traditional and online bookmakers.
They even consider factors like the morale of the team or weather forecast, which helps them generate superior odds that are then sold to their customers, allowing them to reap the rewards of the advanced statistical models. Tony Bloom's business makes nearly £14 million annually solely from customers buying quotes.
From Amateur Gambler to Professional Bettor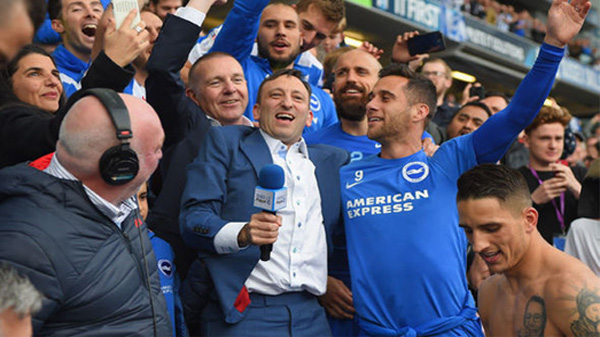 Starlizard has 160 employees, and they are all required to sign a rigorous non-disclosure agreement when they join the company. Once they pass the probation period, they will receive a free stake in The Lizard's syndicate, which they call "The Golden Ticket."
If the employee wins the bets, their payouts range between £100 and £500.000, but they will have to cover the losses from their own pockets if they lose.
According to a former long-time team member at Starlizard, he only remembers losing a significant sum once. Still, he usually came out profitable throughout the year.
On average, the employees can easily bank on £10,000 once every six months. British punters can use specialized platforms to find the most significant market opportunities and improve their gambling skills.
Be advised that there is no actual guarantee that they will be able to mimic The Lizard's success without having any experience with bookmakers or casinos.
Tony Bloom's Road to Success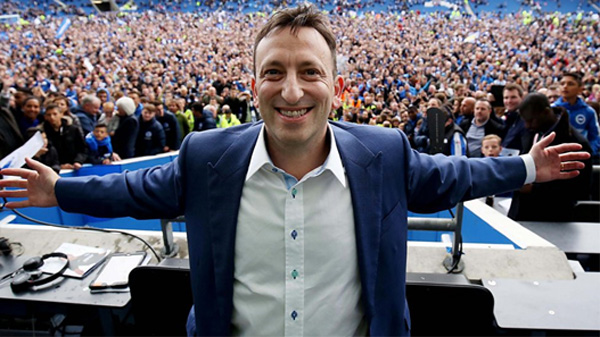 Despite the risk associated with sports betting, Tony Bloom holds an impressive winning record. Based on his statements, the Albion owner was a gambler from the young age of eight when he would use his pocket money to play the fruit machines at the arcade.
His passion for gambling continued in his teenage years. Since he grew up in a rural area, he would take advantage of any chance of going into the city and use a fake ID to place some bets at the age of 15, which is three years below the legal betting age.
Once he got into Manchester University, Tony Bloom studied statistics and mathematics whilst being a helpless gambler in his free time. Bloom thought that he was making strategic decisions in his young adult mind, but he was just guessing the results.
After years of inconsistent casino experiences, he decided it's time to turn his hobby into a profitable business. He knew that having a well-developed strategy is the secret of success.
While working an accountant job at Ernst & Young, the entrepreneur started working on his betting recipe, which brought him roughly £20,000 profit.
Then, he used his savings on options trading for nearly six months until he finally realised that professional sports betting is the path he wanted to follow.
This was the moment when Starlizard was born, generating odds that helped him identify value bets. In essence, he was highlighting situations where renowned bookmakers have over or underestimated the odds on a betting market. His specialty is Asian Handicap betting, where he tries to exploit inaccurate lines on soccer matches.
While it's nearly impossible to determine precisely how much Bloom is wagering on his bets and what his actual returns are, it's safe to assume that he makes at least a few hundred million pounds annually.
According to insiders, Starlizard clients are looking for a return of somewhere between 1% and 3%, which translates to enormous cash amounts.
To make 100 million pounds on a 3% margin, the syndicate should be wagering around £3.3 billion. With this amount of money floating around, it's evident that Bloom's business has a significant impact on the betting market, hence his secrecy within his company.
The Modest Billionaire
Tony Bloom got his nickname from the cold-blooded decisions that he was taking at the poker table in his early days when he won around $3.3 million from various tournaments. He gives a lot of credit to his poker player career and considers that these lessons got him where he is right now:
"Poker gives you good grounding in lots of areas, including reading situations and people or making difficult decisions. Those skills are vital for business and certainly in running a football club," he said in an interview.
Despite being a billionaire, Bloom hasn't changed his behaviour towards his employees. They describe him as a humble man that avoids flexing around in his Ferrari, choosing to live a private life with his family. Of course, he loves throwing parties, and many employees describe the events as being obscene.
Tony Bloom is also known for booking the most exclusive clubs and bars in London for team buildings and offering them tickets to any Premier League game for free.
Closing Thoughts
Tony Bloom is a perfect example of betting success. Being a professional punter is a rocky road and requires a lot of dedication and analytical skills.
If you're looking for a way to get started, you should always stay informed and read as many articles and books as possible while developing an advanced strategy that can help you reach your betting goals.